I gave the
saicoink website
a total overhaul!! Please check it out!!!
I finally added a Paypal cart system to the website, and you can also now order
The End Days of Our Youth
online for $8 + shipping.
I still take money orders, cold hard cash, and cheques through the old-fashioned order form for those of you who don't have Paypal.
:D
In other news, I finally finished the pencils for the OSCP5 manuscript. It is going to be a really thick book this time. I am worried about inking this as well as binding the book. D: I wonder if I should get it professional bound this time, but I don't sell enough copies to make this a feasible option, financially...
Anyway, follow the cut for some pencils...!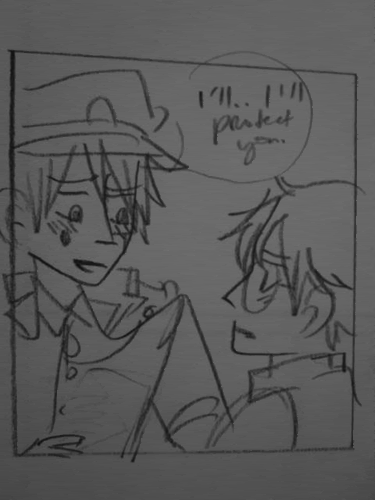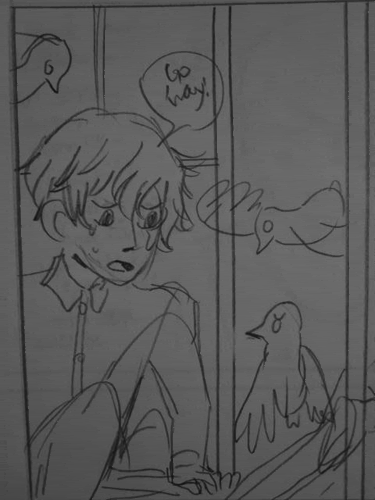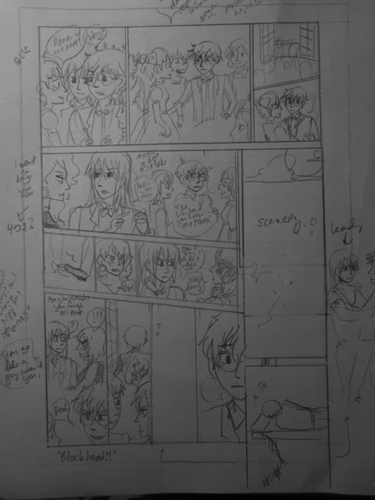 These were part of the 23 pages I penciled on Monday and Tuesday which finally drew me to the finish line. I love these characters too much, which is causing the story to get longer and longer.
There were a lot of things I want to cover in issue 5, which is why it is going to be so thick - but I think issue 6, the final one, will much shorter and around the same length as OSCP3 (though with me - you never really know D:).
I have to add some extra pages to the first chapter in the book as well as take out pages and redraw some things, but in general, I am pretty much done with pencils!
So far the breakdown in pages is...
Chapter 6 - 25 pages
Chapter 7 - 53 pages
Chapter 8 - 50 pages
It took me a year to finally pull this together. I remember last summer showing a large chunk of Chapter 7 to fellow peers.... and it is consequently the chapter I'm most confident about.
You will get to see Oscar in various stages of his youth as well as find out how Oscar and Jirou meet for the first time. Chapter 7 is about Oscar and Vivien before Central High, and it was liberating because the story had nothing to do with romantic love. After I am done with OSCP, I want to get back to telling stories like this. There are a lot of details that are left out though - I sometimes wonder if I bring up more questions and not enough answers but am hoping that the last book will tie together the loose threads. It will be beautiful, that last book, I tell you.
Anyway, now I can move on and put this on the back burner until September when I will have time to seriously run through this and do the inking. If I can ink 4 pages a day it would take a month to get through. 3 pages a day... a month and a half. So I'm thinking 2 months and I will be able to finish inking! :D Hopefully I'll have the book out by end of November!!!
Also, wanted to say that TCAF was absolutely amazing and inspiring and totally overwhelming and I have photos and I will make a post about it soon when I can sit down and computate what happened. Thanks to TCAF I was inspired to run through the pencils and get it done! I also feel ready to take on new challenges and take more risks with my art and also try to go back to my roots. Anyway, I've been going in and out of a TCAF high since I came back home, and May just kind of disappeared on me. *_*